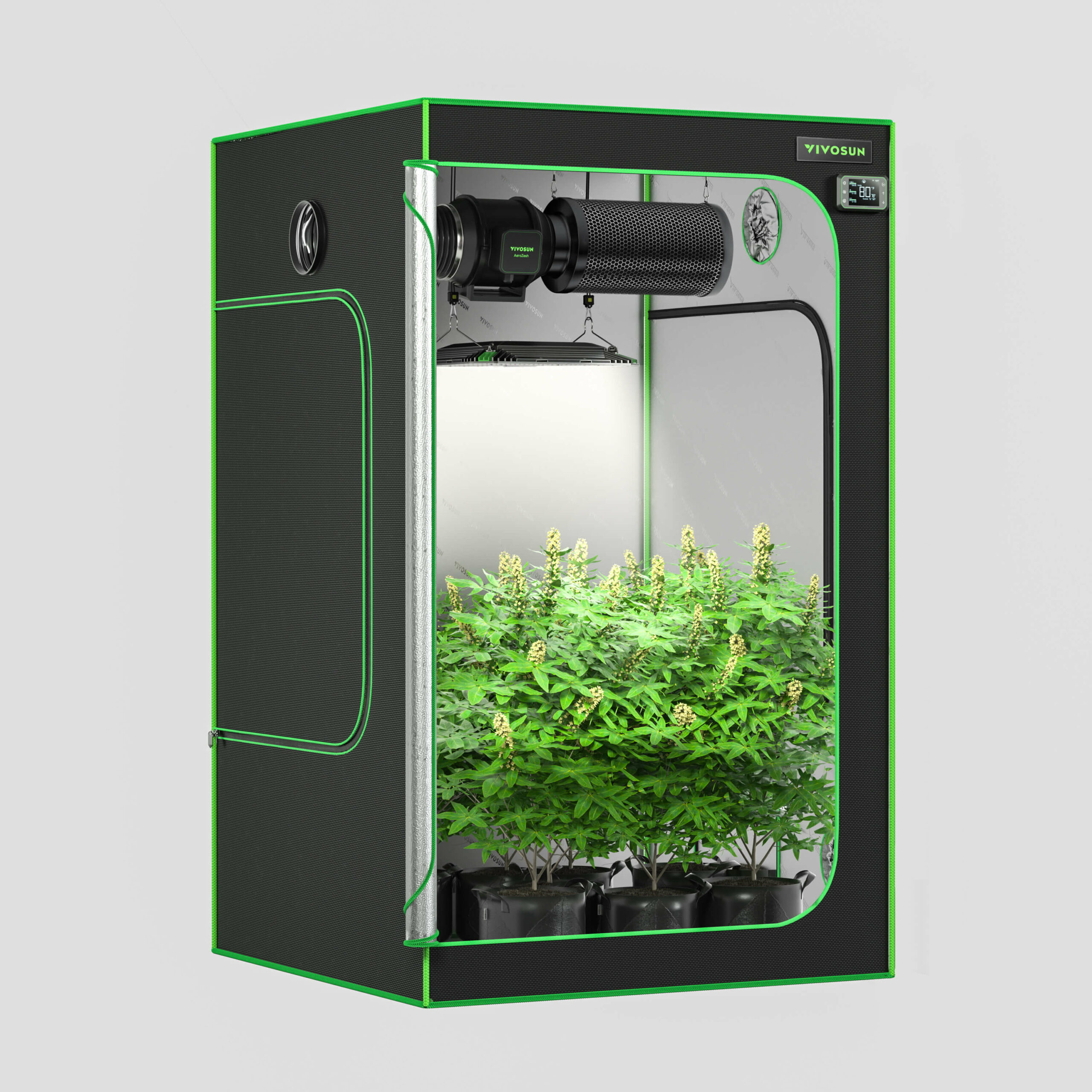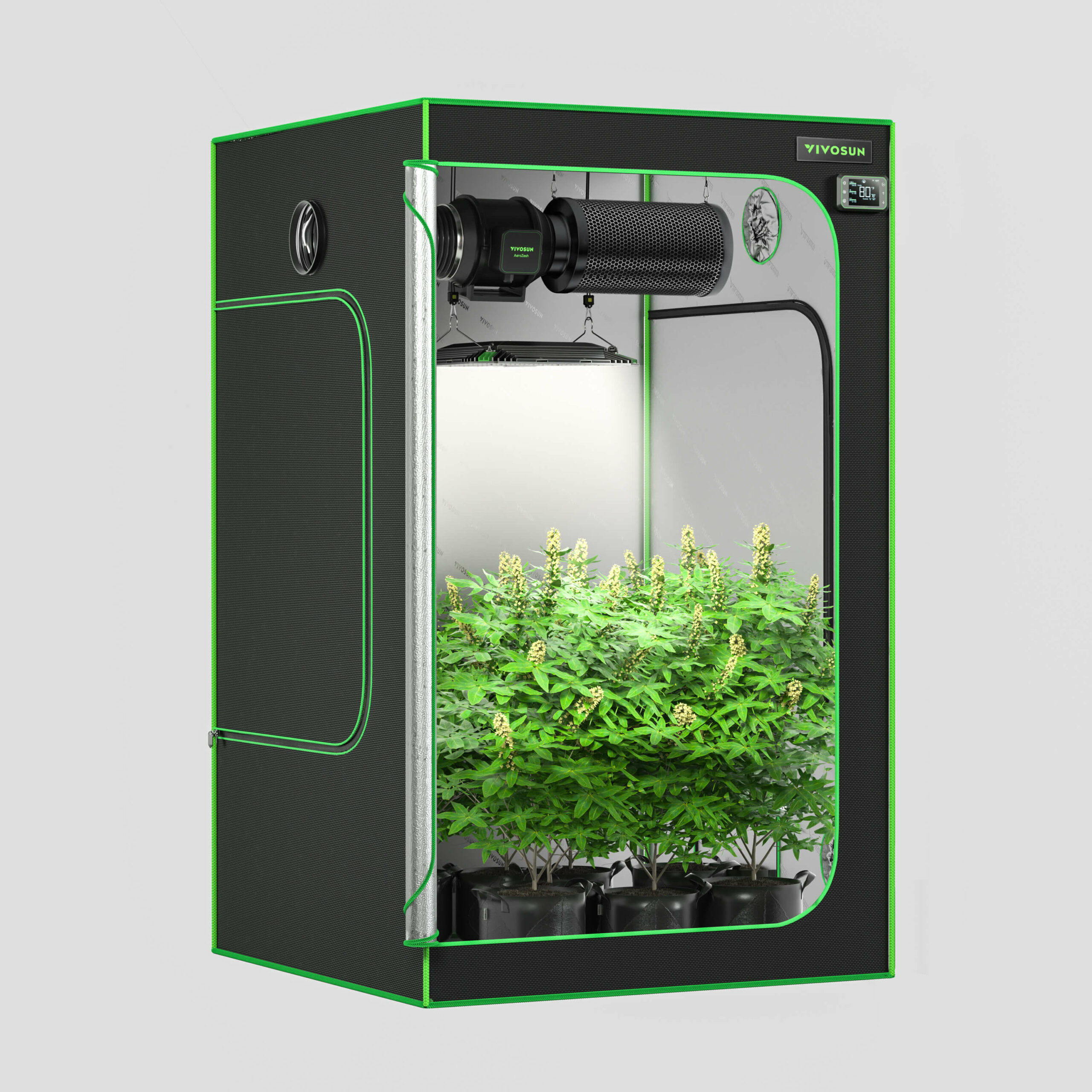 So you have a grow tent and now you want to make sure it's in good shape to last as long as possible. Hopefully, this guide will help you keep your tent maintained and help you repair it when necessary. Now learn more tips about maintenance and repair!
Grow tent: maintenance and repair
After a few months, you may start to notice that the inside or outside of the tent is getting dirty, either from spills, nutrient mixtures, or dirt. It is good practice to remove all your plants every couple of months and give the tent a good cleaning. This is done for several reasons: It helps keep a good shine in the tent to allow as much light to bounce off onto the plants as possible and it helps to keep bugs and pests out of the tent.
So what can we use to clean our tent? There are many things we can use, from a bleach and water mixture to an anti-bacterial spray/wipes. Even good old soap and water works well—whatever you use the goal is to get your tent as clean as possible. Start with the tent ceiling and top of the walls and then work your way down to the floor. Make sure you let it dry before placing the plants back inside. (Tips for maintenance and repair)


You may also notice that your zipper is starting to catch in spots. You can fix this with several household items. Try using an old tube of chapstick and rubbing it along the zipper to help lubricate it so it won't catch as easily. If you do not have any chapstick on hand an old candle or a crayon will work—the goal is to add a bit of wax.
Things like WD-40 or spray cooking oil can be used in a pinch but they are not recommended as they are more likely to attract dirt and make it harder to open or are inedible. There may also be threads hanging and catching on the zipper: a simple trim with scissors and a dab of glue on the cut parts should keep the thread from unraveling even more. (Tips for maintenance and repair)
You may also notice that your grow tent develops those dreaded pinholes: not to worry, those are easily fixed and most times you won't even notice that any repair was done. Go to the local dollar store and pick up some nail polish that is the same color as your tent (if you find a gel nail polish all the better).
Shake the nail polish well then all you do is dab a little on the hole. It may take 1-3 coats to cover the hole completely but the fix is quick and easy and cheap.
Another important place to check when maintaining your tent is the ventilation holes—the mesh holes at the bottom of the tent. Over time, these vents fill with dust, pet hair, and all sorts of gross things. If you have easy access to the vents, a good way to clean them would be to use a vacuum or shop vac to collect all the dust without releasing it into the tent and onto your plants. (Tips for maintenance and repair)
But if access isn't easy, you can turn off the fans and exhausts inside your tent and gently brush the vent with a damp cloth to pick up hair and dust. This should keep most of the dust from getting onto your plants.
Don't forget to clean your fans inside your tent as well as your lights every so often. Don't spray harsh chemicals on them as this can deteriorate the products faster. Just use a damp cloth to brush off the fan or your LED, or a dry cloth to clean HID bulbs. Be sure to turn off any equipment when cleaning.
Tips for maintenance and repair
These are just a few of the ways you can maintain and repair your grow tent. It's best to develop a routine to check on the tent to find spots that may need to be repaired or cleaned. By doing constant maintenance you can ensure the tent lasts as long as possible before having to purchase a new one. Don't let simple things get in the way of you growing the best you possibly can.
If you have any questions, please don't hesitate to reach out to us!
And be sure to check out our other blog posts for useful tips on becoming a great grower!
Subscribe to the VIVOSUN newsletter for growing tips, grower stories, and special offers, and get 12% off your first order!
We love the new VIVOSUN Smart Grow System and we are certain that you too will love it once you try it.
And join our Facebook farmer's community for even more exclusive contests and prizes!
Download VIVOSUN App to get 18% off and explore more information!